Riconoscimento Taiwan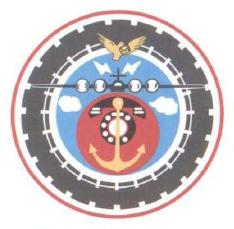 Siamo riconosciuti anche come laboratorio di prova dal Ministero dei Trasporti e delle Comunicazioni della Repubblica cinese (MOTC). I ns. rapporti tecnici sono pertanto riconosciuti per le approvazioni da VSCC per Taiwan.

Ministry of Transportation and Communications, R.O.C. (MOTC)_Certificate
Per la consultazione di tutti i regolamenti taiwanese per la quale FAKT S.r.l. è stato riconosciuto si puo consultare il sito internet ufficiale del VSCC:

Collegamento a sito VSCC
I metodi di prova coperti dal "Technical Service Approval Certificate" (IT01-07-0 issued by MOTC, R.O.C.) sono elencate anche nella tabella seguente.
| Regolamento | Metodo di prova | Applicable Scope | Edizione |
| --- | --- | --- | --- |
| 21. | Audible warning devices | M, N, L2,L3, L5 | 03.03.2020 |
| 21-1. | Audible warning devices | M, N, L2,L3, L5 | 03.03.2020 |
| 27. | Devices for indirect vision | M, N, O, L1, L2, L3, L5 | 03.03.2020 |
| 29. | Bulbs | M, N, O, L1, L2, L3, L5 | 03.03.2020 |
| 30. | Gas-discharge headlamps | M, N, L1, L3 | 03.03.2020 |
| 30-1. | Gas-discharge headlamps | M, N, L3, L5 | 03.03.2020 |
| 30-2. | Gas-discharge headlamps | M, N, L1, L2, L3, L5 | 03.03.2020 |
| 31. | Direction Indicator | M, N, O, L1, L2, L3, L5 | 03.03.2020 |
| 32. | Front fog lamps | M, N, L3, L5 | 03.03.2020 |
| 32-1. | Front fog lamps | M, N, L3, L5 | 03.03.2020 |
| 32-2. | Front fog lamps | M, N, L3, L5 | 03.03.2020 |
| 33. | Reversing lamps | M, N, O | 03.03.2020 |
| 34. | Front position lamps | M, N, O, L1, L2, L3, L5 | 03.03.2020 |
| 35. | Rear position lamps | M, N, O, L1, L2, L3, L5 | 03.03.2020 |
| 36. | Parking lamps | M, N, O | 03.03.2020 |
| 37. | Stop lamps | M, N, O, L1, L2, L3, L5 | 03.03.2020 |
| 38. | S3 stop lamps | M, N, O, L1, L2, L3, L5 | 03.03.2020 |
| 39. | End-outline marker lamps | M, N, O | 03.03.2020 |
| 40. | Side makrer lamps | M, N, O | 03.03.2020 |
| 40-1. | Side marker lamps | M, N, O | 03.03.2020 |
| 41. | Reflex reflectors | M, N, O, L1, L3 | 03.03.2020 |
| 41-1. | Reflex Refelctors | M, N, O, L1, L2, 3, L5 | 03.03.2020 |
| 52. | Headlamps (headlamps of gas-discharge type excluded) | M, N, L1, L3 | 03.03.2020 |
| 52-1. | Headlamps (headlamps of gas-discharge type excluded) | M, N, L1, L2, L3, L5 | 03.03.2020 |
| 52-2. | Headlamps (headlamps of gas-discharge type excluded) | M, N, L1, L2, L3, L5 | 03.03.2020 |
| 53. | Rear fog lamps | M, N, O, L3, L5 | 03.03.2020 |
| 56. | Electromagnetic compatibility (only ESA test) | M1, N1, L1, L3 | 03.03.2020 |
| 56-1. | Electromagnetic compatibility (only ESA test) | M, N, O, L1, L3 | 03.03.2020 |
| 56-2. | Electromagnetic compatibility (Only ESA test) | M, N, O, L1, L2, L3, L5 | 03.03.2020 |
| 56-3. | Electromagnetic compatibility (ESA test only) | M, N, O | 03.03.2020 |
| 56-3. | Electromagnetic compatibility | L1, L2, L3, L5 | 03.03.2020 |
| 59. | Adaptive front lighting system (AFS) | M, N | 03.03.2020 |
| 59-1. | Adaptive front lighting system (AFS) | M, N | 03.03.2020 |
| 69. | Manoeuvring lamp | M, N | 03.03.2020 |
| 73. | Daytime running lamps | M, N, L1, L2, L3, L5 | 03.03.2020 |
Per la consultazione dell'elenco di correlazione fra regolamenti UNECE e Vehicle Safety Testing Directions si puo consultare l'elenco e presente sul sito internet ufficiale del VSCC:

Correlation list of UN and Vehicle Safety Testing Directions