Services and test benches

Homologations / Approvals
FAKT S.r.l. is a Technical Service offering the full range of approval tests in the automotive field. FAKT S.r.l. strictly co-operates with the head office in Germany, as well as with other external laboratories. Technical reports required for EC/ECE homologation are released, for "complete vehicles", "systems", "separate technical units" or "components".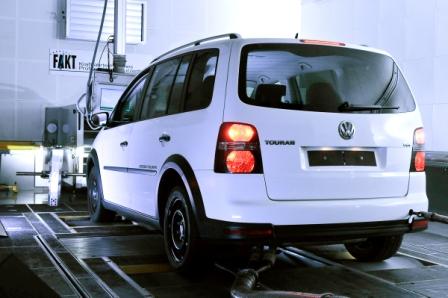 In the german national field, we are able to perform surveys for the ABE/ABG release of homologation from the KBA or Teilegutachten (technical reports) used for tuning.
The organisation and preparation of test vehicles and the installation of the test samples complete the range of our services. This permits us to manage the homologation process in a very simple and fast way.



European Whole Vehicle Type Approval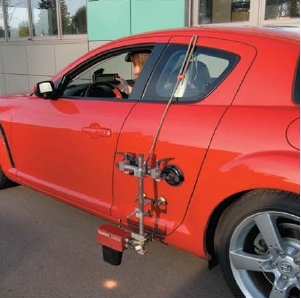 FAKT offers also the tests on the whole vehicle in order to obtain the European Whole Vehicle Type Approval according to Regulation (EU) 2018/858 (motor vehicles and their trailers), Regulation (EU) 168/2013 (two or three-wheel motor vehicles) and Regulation (EU) 167/2013 (agricultural or forestry tractors, their trailers and interchangeable towed machinery). This for manufacturers of stage 1 so as for stage 2 (completed vehicles).
The tests may be performed on the manufacturer's premises, in our company, or in an adequate location, based on the object under test.
The manufacturer can request the issue of Type Approval Certificate "e1", issued by KBA (German type approval authority) or "e24", issued by NSAI (Irish type approval authority).


Photometric laboratory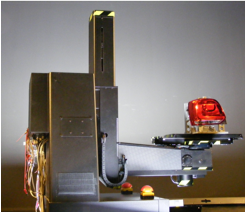 In our photometric laboratory and tunnel, we are able to realize photometric tests and evaluations, according to the UNECE regulations, SAE standards and Taiwan directives. Any kind of illuminating and signalling device, as well as rear-view mirrors, for different vehicles may be object of the above tests.
FAKT is designated to release technical reports both for e1/E1 homologation (regarding the german type approval authority KBA) and e24/E24 homologation (regarding irish type approval authority NSAI).




EMC laboratory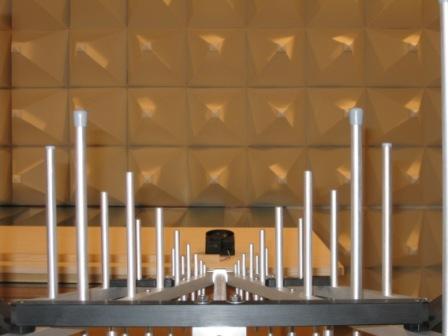 In order to complete the executable range of test, FAKT has introduced also the service for testing the electromagnetic compatibility. An EMC laboratory has been realized in direct connection with the environmental laboratory. This allows a one step testing according to a wide range of the vehicle manufacturer´s testing standards.
In the automotive field, we are able to perform the tests required by the CISPR 25 or ISO 11452 standards, but also according to the major part of automotive release tests.



Climatic/environmental/vibration/IP Tests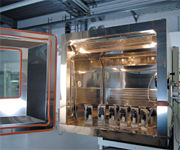 FAKT is able to perform environmental tests for several components, like electronic boards, electrical engines and vehicles elements.

All the tests are executed in modern climatic chambers, produced by international recognised manufacturers, according to EN, DIN, IEC, SAE standards or contract specifications.

Actually chambers for climatic, thermal shock, corrosion and vibration tests are available in the italian site of FAKT, also providing IP and environmental conditioning.
As per the previous tests, FAKT may assist you to obtain homologations both e1/E1 with KBA and e24/E24 with NSAI.



Brake tests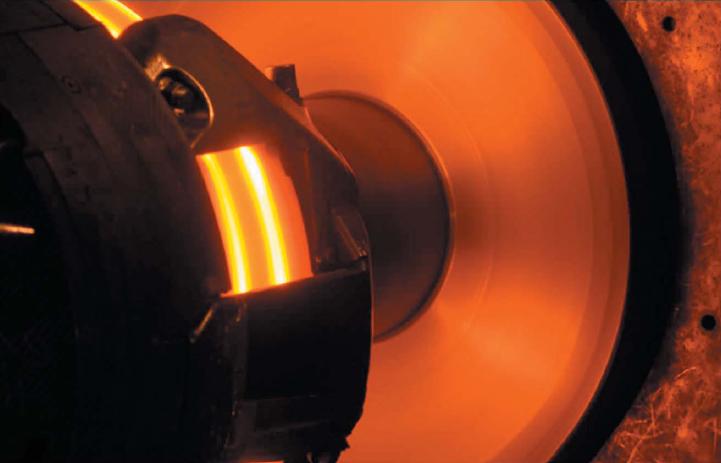 Thanks to the multi-year presence in the automotive sector, the laboratory for brakes tests allows fast homologations both of seal parts (brake pads, brake shoes, brake discs and brake drums) as of complete systems, according to the UNECE R13, UNECE-R13-H and UNECE-R90 regulations, as well as according to the german law (ABE national omologations).
Based upon the category of test and the expected homologation process, the tests may be executed by our skilled staff both by road and on dynamometer test bench.
Acoustic tests laboratory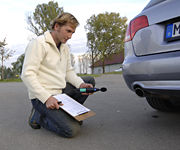 In our acoustic laboratory, the tests on acoustic warning devices and motorvehicles emitted signals may be performed.
The object of the analysis includes several devices, among which police horns (according to the laws in force), exhaust systems for car/motorcycles (according to the european laws) and silencers for trucks.
In all cases, the service offered by FAKT provides for a complete assistance to the customer, which has to supply the tests samples and some related technical information.