Photometry
Our range of offers
Several years of presence on the automotive scene have earned FAKT's photometric department a staff of expert technicians with more than 10 years' experience in homologation services. In fact, FAKT is a reference laboratory for the E24 approval authority in the photometric field. Photometric approvals pertain to a wide range of devices: from headlamps to rear lamps, for car/motorbike/bicycle, from special warning flashing lights to reflex reflectors, from advance warning triangles to registration plate illuminating devices, up to filament and gas-discharge lamps, headlamp cleaners, smart lighting systems (such as AFS), etc.
The large variety of devices FAKT can test and approve is equally matched by the wide range of certificates/approvals we are authorised to issue and/or assist you in obtaining.
For OEM manufacturers especially, the standard requirements of UNECE approvals or to North America/Canadian federal laws (FMVSS108 / CMVSS108) are no longer sufficient. Further need for approval according to the Taiwan directives (VSCC), Indian Standards (AIS) (in order to achieve TACs (Type Approval Certificates)) and Chinese GB Standards to obtain CCC certificates and Printing Permissions is now indispensable as well.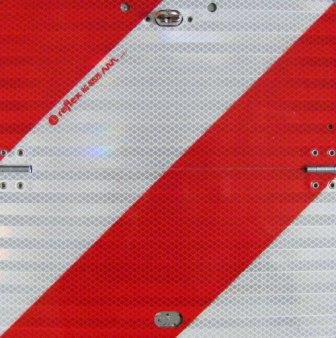 Furthermore, we can test and report in order to be able to obtain approvals according to the StVZO (German road traffic legals - ABG national approvals) for bicycle lights, dynamo, rear warning panels, special warning flashing lights, etc.
All the photometric (and also mechanical, chemical and environmental) tests are entirely carried out in our laboratories, giving an obvious advantage to the customer in terms of real-time communication of the approval process status and careful evaluation of the homologation workflow.
The photometric laboratory
Our photometric laboratory is equipped with modern instruments and technologies. These include:
goniometer
photometric head
colourmeter
retro-reflectometer
luminance meter
integrating sphere
spectrometer
mirrors for reflectance measurements
optical benches for light diffusion and wear tests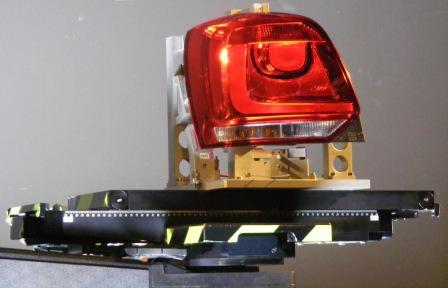 Our service includes complete customer care. Customers are only required to provide the test samples along with matching fixtures and relevant technical information.
In order to make the collection of these technical details easier, a dedicated form was created for each kind of device. You can download the form regarding the approval of lighting and light-signalling devices here. In addition to standard approval testing, we can, at the customer's explicit request, perform tests according to the specifications of automotive industry manufacturers. We can also provide assistance in more specific evaluations, like comparing measurements made at different distances, determining the retro-illuminating value, creating 3D isoline representations, and much more.
The homologation service
At present, our approval service for automotive components includes the following:
Homologation of signalling devices:
UNECE R4, R6, R7, R38, R50, R77, R87, R91
Taiwan directive no. 31, 33, 34, 35, 36, 37, 39, 40, 40-1, 53
Homologation of illuminating devices:
UNECE R1, R5, R8, R19, R20, R23, R31, R56, R57, R72, R82, R98, R112, R113, R119, R123
Taiwan directive no. 30, 30-1, 30-2, 32, 32-1, 32-2, 52, 52-1, 52-2, 59, 59-1
Homologation of reflector devices:
UNECE R3, R27
Taiwan directive no. 41, 41-1
Homologation of special warning flashing lights:
UNECE R65
StVZO TA13a, TA16a, TA20
Homologation for bicycle:
UNECE R88
StVZO TA14b, TA14c, TA18, TA23, TA24
Homologation of light sources:
UNECE R37, R99, R128
Taiwan directive no. 29
Homologation for headlamp cleaners:
UNECE R45
Homologation for rear-view mirrors:
UNECE R46, R81
Taiwan directive no. 27
Homologation for reflecting panels and films:
UNECE R69, R70, R104
StVZO TA16a, TA18b
Private test to verify Conformity of Production (CoP) and conformity to the FMVSS 108 / CMVSS 108 law or SAE standard