Download

In order to display the files available for the Download, the free Adobe Acrobat is needed.
---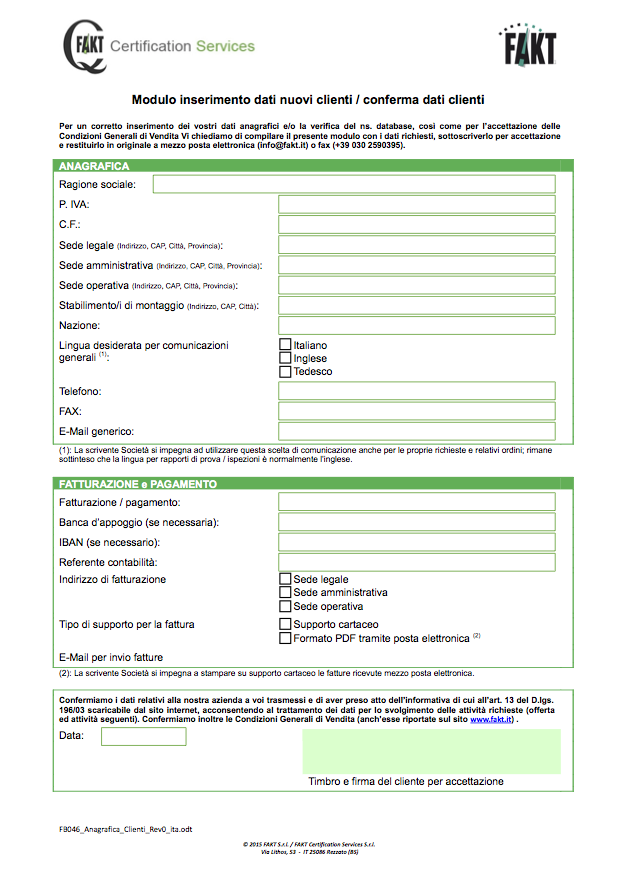 FAKT - Form new customer registration

In order to accurately register your company data and/or to verify our database, as well as to accept "General Sales Conditions", we kindly ask you to fill in this form with the requested data, to sign it for ....
---

FAKT - Homologations

FAKT is a designated Technical Service offering the complete range of approval tests for the automotive sector. We are able to issue technical reports needed to obtain EC/ECE homologations for "complete vehicles", "systems" or "separate technical units". In the national sphere ...

---
FAKT - EMC Laboratory

FAKT offers you electromagnetic compatibility tests in the automotive field. In our own EMC laboratory we have an absorber chamber and a shielded room for component tests. There we are not limited in ....
---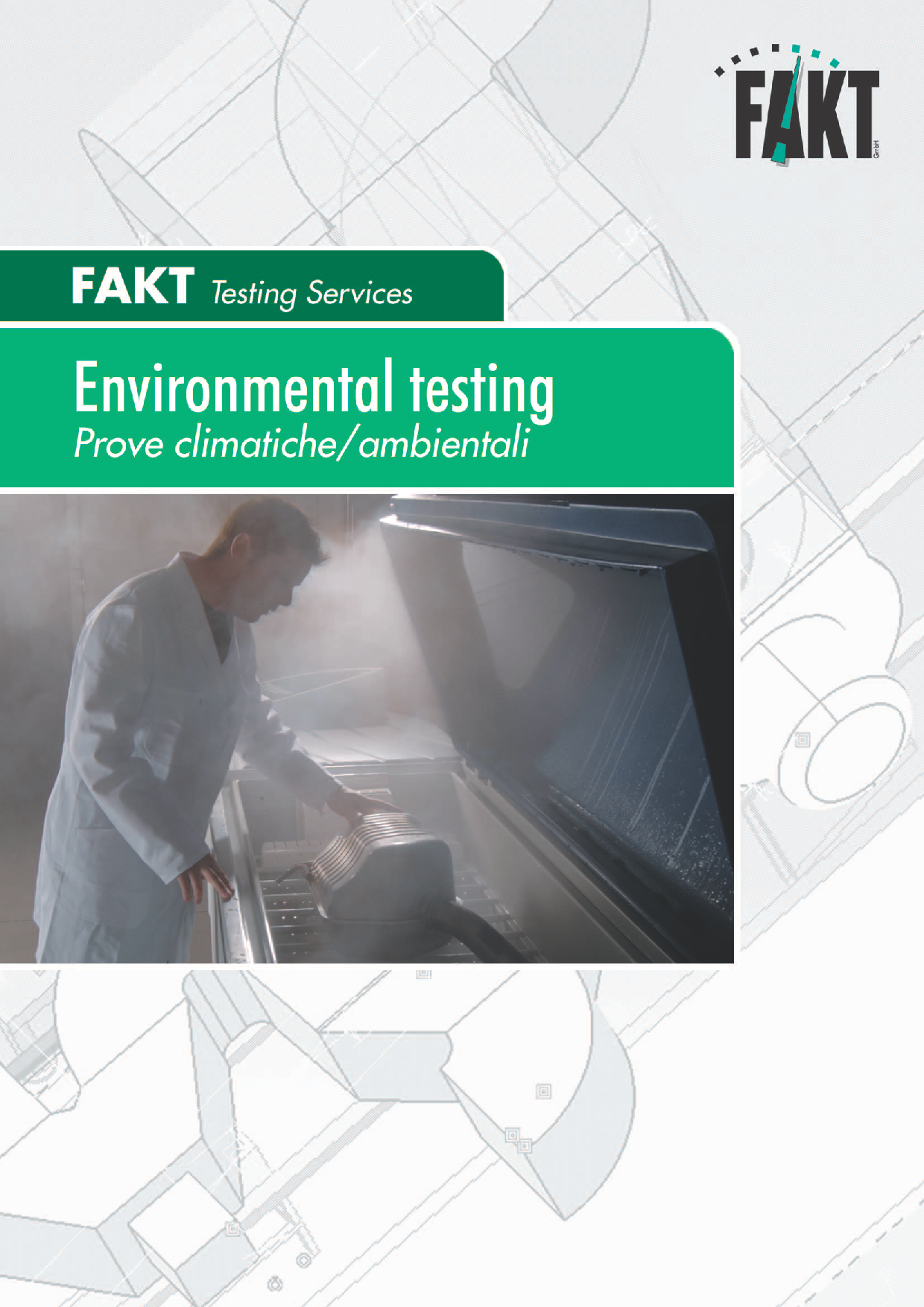 FAKT - Climatic/Environmental Tests

Environmental tests for several components, as electronic boards, electrical engines and vehicle components. The tests are performed in up to date climatic rooms of international manufacturers, according to DIN, IEC, SAE standards or according to specific requirements ...

EnvironmentalTests.pdf [800 kB]

---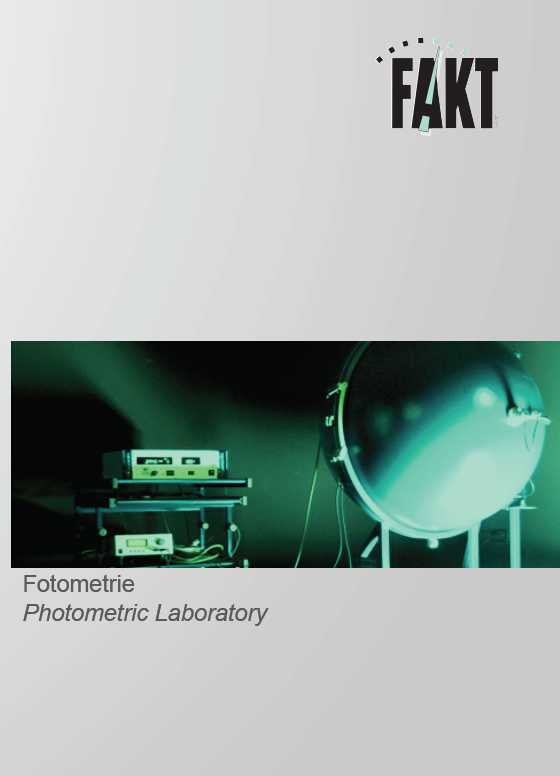 FAKT - Photometric Laboratory

In our photometric laboratory and -tunnel we can carry out photometric tests and evaluations according to various EC directives, DIN-standards, StVZO, UNECE regulations SAE standard and ADR rules on any kind of illuminating and signalling .....
---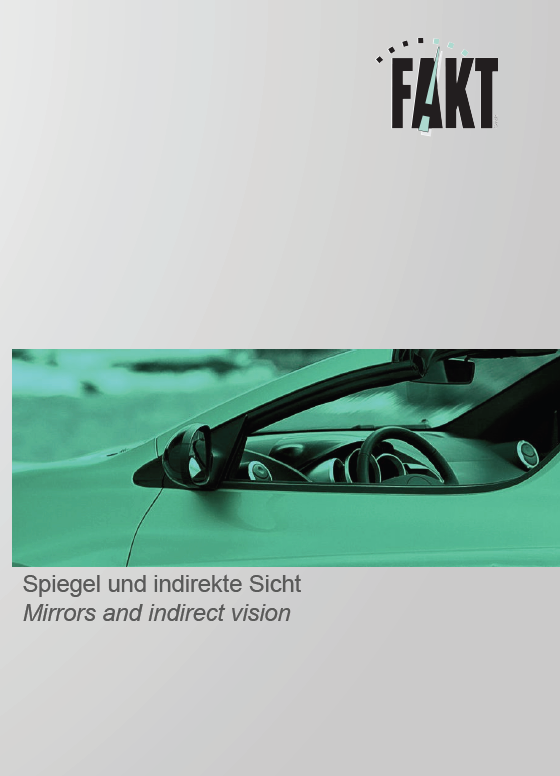 FAKT - Mirror and indirect vision laboratory

In our laboratory for mirrors and indirect vision we can verify the technical characteristics of mirrors or modern camera-monitor systems, e.g. according to the UNECE Regulation UNECE R46 and R81 as well as according to the applicable EC directives ...
---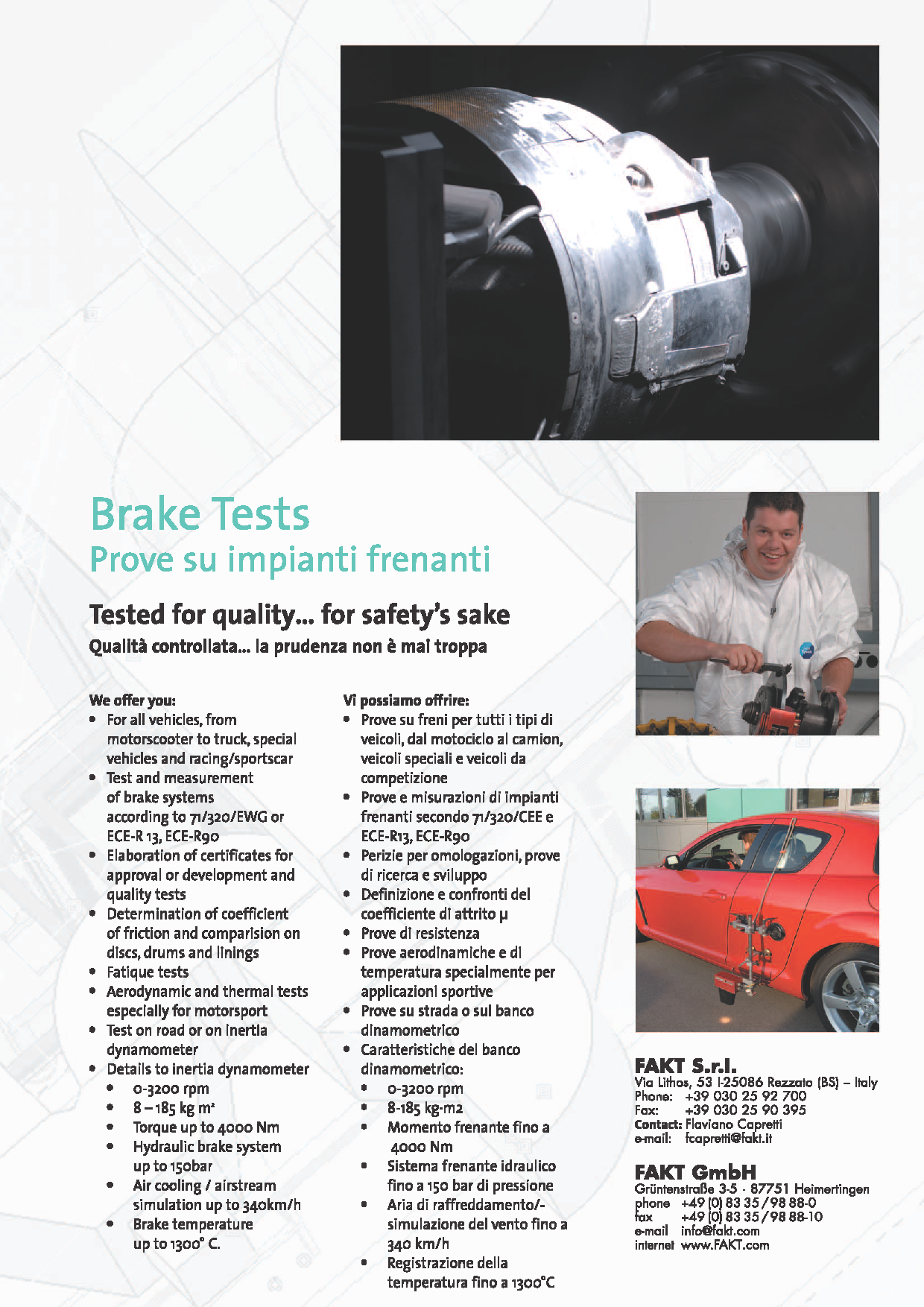 FAKT - Tests on brake systems

Controlled quality... caution is never enough...
For all types of vehicles, from the motorcycles to the trucks, special vehicles and vehicles for competition. Tests and measurements of brake systems. Surveys for homologations, research and development tests, ...