Taiwan recognition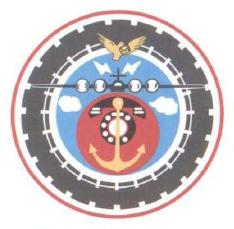 We are also recognised as a test laboratory by the Ministry of Transport and Communications of the Republic of China (MOTC). Our technical reports are therefore recognised for VSCC approvals for Taiwan.

Ministry of Transportation and Communications, R.O.C. (MOTC)_Certificate
For the consultation of all Taiwanese regulations for which FAKT S.r.l. has been recognised, you can consult the official website of the VSCC:

Collegamento a sito VSCC
The test methods covered by the Technical Service Approval Certificate (IT01-07-0 issued by MOTC, R.O.C.) are also listed in the table below.
| Regulation | Test method | Applicable Scope | Edition |
| --- | --- | --- | --- |
| 21. | Audible warning devices | M, N, L2,L3, L5 | 03.03.2020 |
| 21-1. | Audible warning devices | M, N, L2,L3, L5 | 03.03.2020 |
| 27. | Devices for indirect vision | M, N, O, L1, L2, L3, L5 | 03.03.2020 |
| 29. | Bulbs | M, N, O, L1, L2, L3, L5 | 03.03.2020 |
| 30. | Gas-discharge headlamps | M, N, L1, L3 | 03.03.2020 |
| 30-1. | Gas-discharge headlamps | M, N, L3, L5 | 03.03.2020 |
| 30-2. | Gas-discharge headlamps | M, N, L1, L2, L3, L5 | 03.03.2020 |
| 31. | Direction Indicator | M, N, O, L1, L2, L3, L5 | 03.03.2020 |
| 32. | Front fog lamps | M, N, L3, L5 | 03.03.2020 |
| 32-1. | Front fog lamps | M, N, L3, L5 | 03.03.2020 |
| 32-2. | Front fog lamps | M, N, L3, L5 | 03.03.2020 |
| 33. | Reversing lamps | M, N, O | 03.03.2020 |
| 34. | Front position lamps | M, N, O, L1, L2, L3, L5 | 03.03.2020 |
| 35. | Rear position lamps | M, N, O, L1, L2, L3, L5 | 03.03.2020 |
| 36. | Parking lamps | M, N, O | 03.03.2020 |
| 37. | Stop lamps | M, N, O, L1, L2, L3, L5 | 03.03.2020 |
| 38. | S3 stop lamps | M, N, O, L1, L2, L3, L5 | 03.03.2020 |
| 39. | End-outline marker lamps | M, N, O | 03.03.2020 |
| 40. | Side makrer lamps | M, N, O | 03.03.2020 |
| 40-1. | Side marker lamps | M, N, O | 03.03.2020 |
| 41. | Reflex reflectors | M, N, O, L1, L3 | 03.03.2020 |
| 41-1. | Reflex Refelctors | M, N, O, L1, L2, 3, L5 | 03.03.2020 |
| 52. | Headlamps (headlamps of gas-discharge type excluded) | M, N, L1, L3 | 03.03.2020 |
| 52-1. | Headlamps (headlamps of gas-discharge type excluded) | M, N, L1, L2, L3, L5 | 03.03.2020 |
| 52-2. | Headlamps (headlamps of gas-discharge type excluded) | M, N, L1, L2, L3, L5 | 03.03.2020 |
| 53. | Rear fog lamps | M, N, O, L3, L5 | 03.03.2020 |
| 56. | Electromagnetic compatibility (only ESA test) | M1, N1, L1, L3 | 03.03.2020 |
| 56-1. | Electromagnetic compatibility (only ESA test) | M, N, O, L1, L3 | 03.03.2020 |
| 56-2. | Electromagnetic compatibility (Only ESA test) | M, N, O, L1, L2, L3, L5 | 03.03.2020 |
| 56-3. | Electromagnetic compatibility (ESA test only) | M, N, O | 03.03.2020 |
| 56-3. | Electromagnetic compatibility | L1, L2, L3, L5 | 03.03.2020 |
| 59. | Adaptive front lighting system (AFS) | M, N | 03.03.2020 |
| 59-1. | Adaptive front lighting system (AFS) | M, N | 03.03.2020 |
| 69. | Manoeuvring lamp | M, N | 03.03.2020 |
| 73. | Daytime running lamps | M, N, L1, L2, L3, L5 | 03.03.2020 |
For consultation of the correlation list between UNECE regulations and Vehicle Safety Testing Directions, the list can be found on the official website of the VSCC:

Correlation list of UN and Vehicle Safety Testing Directions