Contact
FAKT S.r.l. - Socio Unico
Automotive Testing and Engineering Center
Registered office and operational headquarter
Via Lithos, 53
IT-25086 Rezzato (BS)

Tel.: (+39) 030 / 2592700
Fax.: (+39) 030 / 2590395

International VAT-Ident-Code: IT02723800989
D-U-N-S® Number: 387806081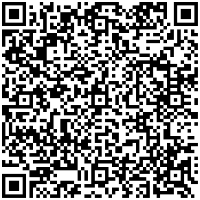 FAKT S.r.l. - Socio Unico
Secondary operational site of Rezzato (BS)

Via Naviglio, 13
IT-25086 Rezzato (BS)

Tel.: (+39) 030 / 2592700
FAKT S.r.l. - Socio Unico
Secondary operational site of Ponte San Marco (BS)
Via Industria, 5
IT-25011 Ponte San Marco - Calcinato (BS)

Tel.: (+39) 030 / 9636619
For further information on services, to provide an evaluation on the serivce received, for a comment on this internet site or to get in direct contact with our offices, select the following link:
info@fakt.it

We will reply to your E-Mails normally within 5 working days.

Privacy information:
The facultative, voluntary and explicit sending of data's by E-Mail to the addresses of FAKT will lead to the acquisition of the E-Mail address of the sender so as of other personal data's or information's contained in the request, necessary for replying to the request.

Specific information's as of article 13 of Regulation (EU) 2016/679 of the European Parliament and of the Council of 27 April 2016 are specified within the relevant pages of this web site or in the privacy page.